Agenda
WiT Ignite 2020 is India's largest career event for women in STEM across the country to get connected with leading employers who are committed to build a gender equal workforce. The event, enabled by technology, creates an open space for talented women candidates to pre-register, apply in total confidentiality and engage with prospective employers from the comfort of their smartphones or computers.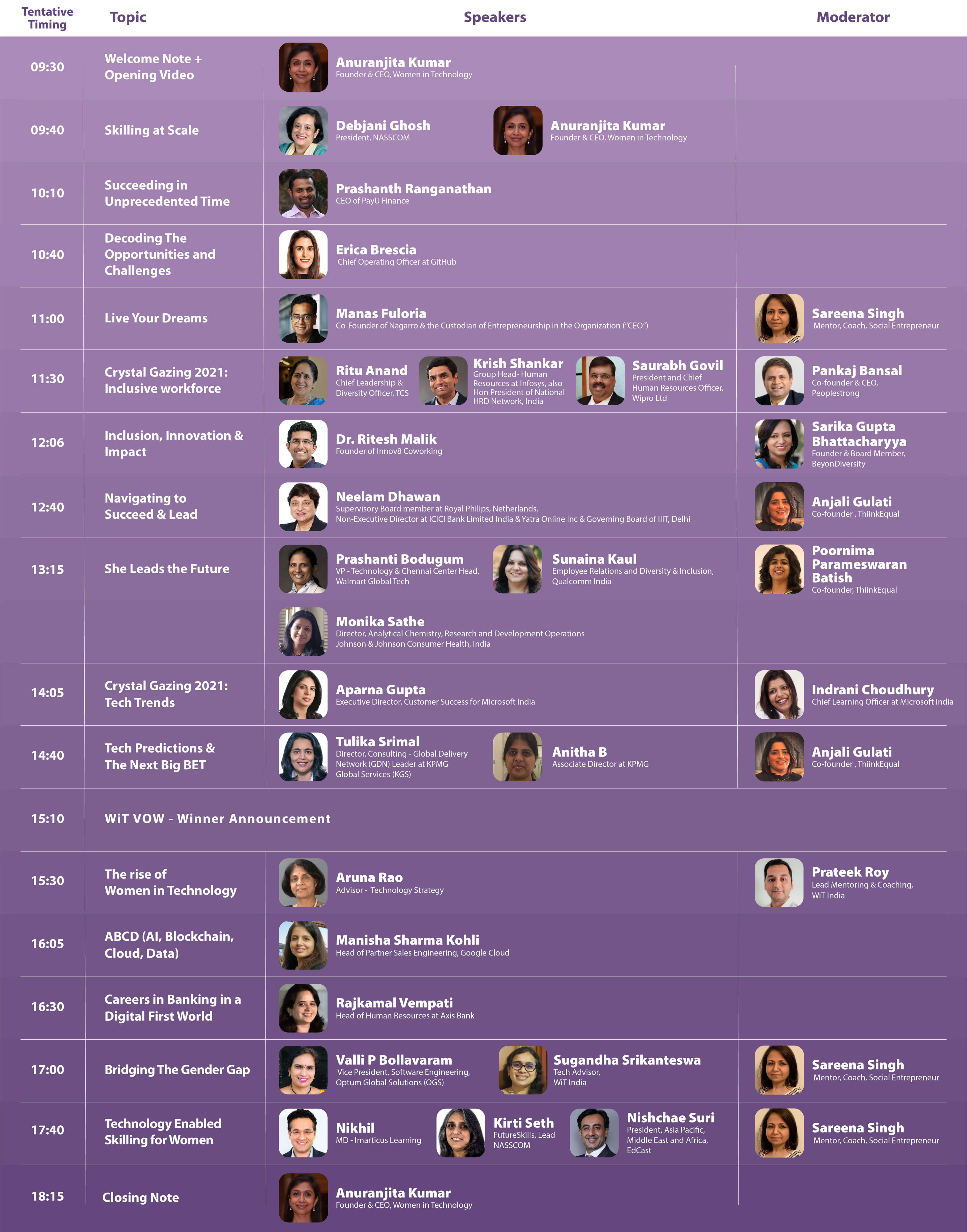 Who Should Register

This event is open only for Women candidates.


Women looking for lateral opportunities at Junior, Mid & Senior levels.


Women on a career break, looking to get back to work.